Portsmouth Museums, Portsmouth City Council
Transforming the D-Day Museum
The D-Day Story
Portsmouth, UK
Scroll
Services:
Design and Build
Overview:
Permanent Exhibition
(948m2)
Completed:
March 2018
As the 75th Anniversary of D-Day approached, Portsmouth City Council's brief was to transform the original D-Day Story museum to ensure that the story was kept alive for future generations. Fresh perspectives on the D-Day Story are presented in completely remodelled and rearranged gallery spaces, with many never before seen exhibits. From both a military and a civilian viewpoint, The D-Day Story moves expectations beyond those of a 'military museum' towards an experience rich in the humanity of its stories.
Using both large and small objects, interactives and the perspectives of the people who were there at the time, The D-Day Story presents two contrasting exhibitions. One charts the dangerous and dramatic events of Operation Overlord, while the other presents the story of the Overlord Embroidery, the stunning 83 metre long piece of art that commemorates the service and sacrifice of the extraordinary people that took part and the back story of its creation and legacy.
From the preparations and journey across the Channel, to the beach landings and the Battle of Normandy, The D-Day Story, culminating in the liberation of Paris, makes the epic feel personal and the personal feel epic.
Studio MB provided a design and build delivery service, including exhibition and interpretive design, graphic design and creative direction of AV hardware and software design.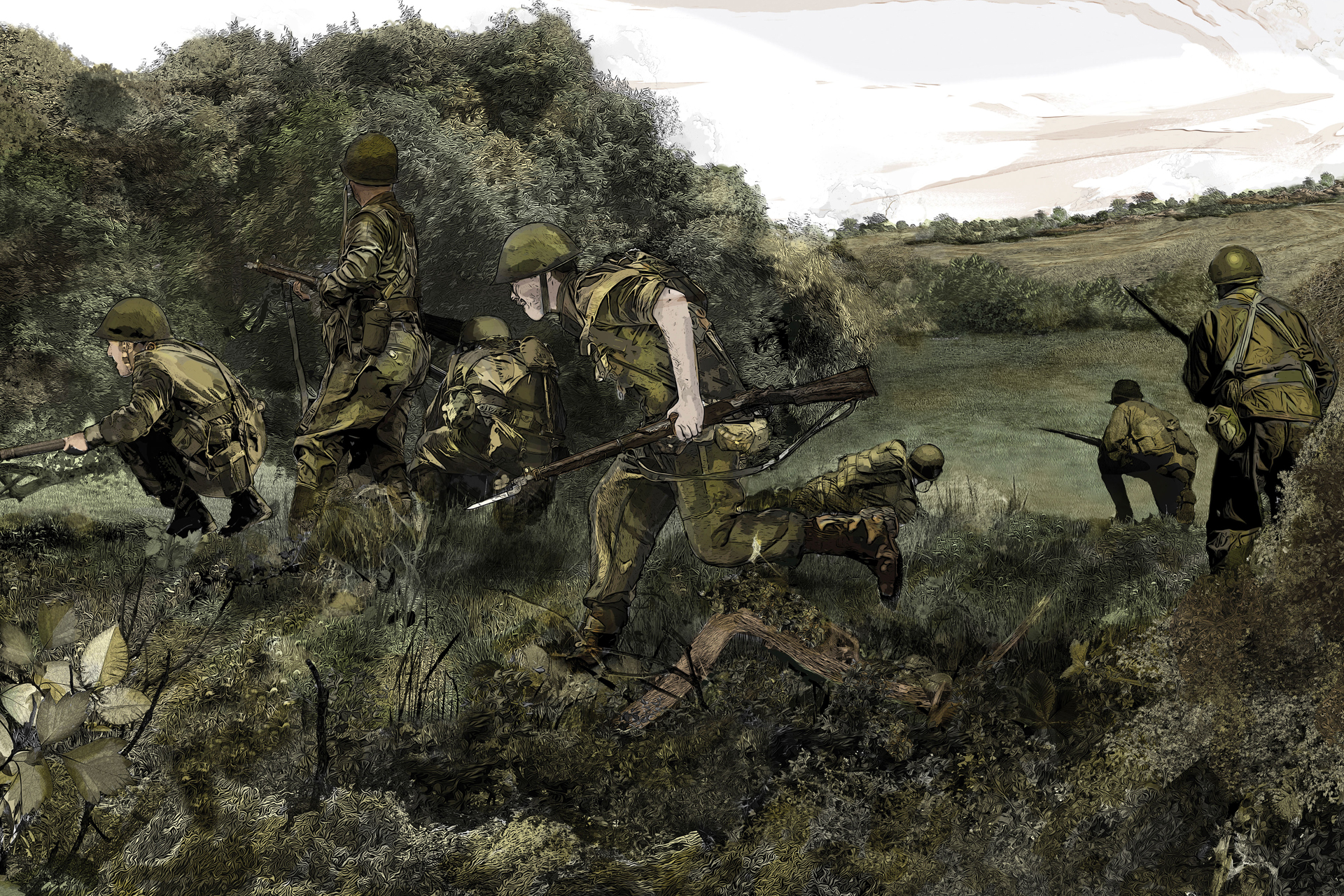 "Studio MB has worked with us to create a museum attraction that has exceeded our expectations and those of the majority of our visitors. The museum is truly transformed. It is absorbing, moving and can be enjoyed by people of all ages.
The Studio MB team were clearly as passionate about the project as we were so the exchange of ideas as the project developed was always lively and thought-provoking and has resulted in something special."
Dr Jane E Mee
Project Director
Transforming The D-Day Museum