JCB India Ltd
The Story of JCB India Customer Experience
Made In India
Ballabgarh, India
Scroll
Services:
Design and Management
Overview:
Brand Experience
(900m2)
Completed:
September 2019
Located within the new JCB India headquarters in Ballabhgarh near Delhi India, this 900m2 state-of-the-art customer experience was designed by Studio MB to showcase the company's full range of machines that are 'Made in India', as well as act as the start and end point of a customer visit to the new headquarters and factory.
The offering includes a dynamic customer reception zone, 250 seat theatre, VIP dining and the immersive Story of JCB India experience. Space allowances meant there was no requirement to house any full-sized machines. The exhibition is instead an immersive AV environment, using multiple wall projections and multimedia interactives to present JCB India's story and enable customers to tailor their experience.
Studio MB was responsible for delivering all elements of the project including exhibition design, graphic design, AV design and project management to create one astonishing customer experience.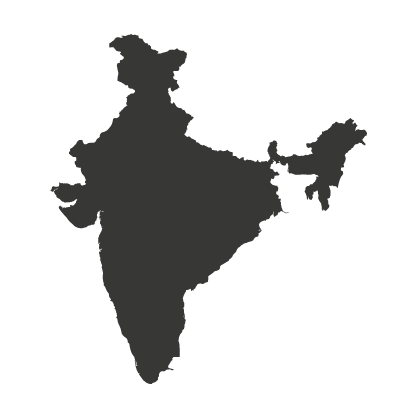 The India growth story and that of JCB is closely intertwined. Studio MB's design has creatively blended interactive audio-visuals with responsive lighting and engaging displays to bring this story out. Visitors have been simply awe-struck. This new facility is one which our shareholders, management, employees and customers are very proud to show. It has already helped enhance the perception of JCB to influencers and closed deals with the major construction firms in India.
Matt McClurg
EVP Marketing,
JCB India Ltd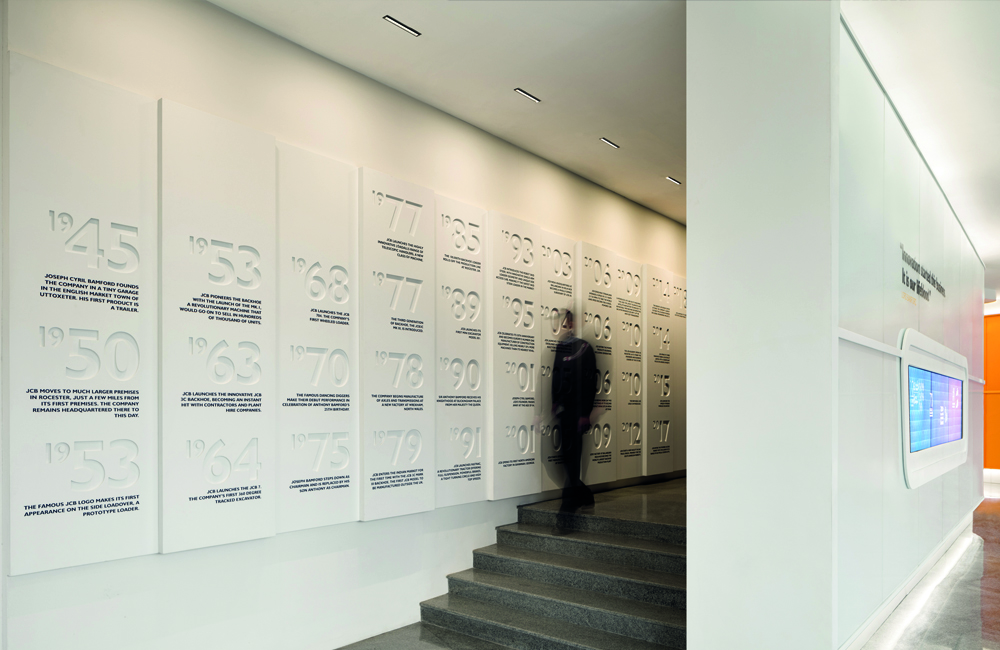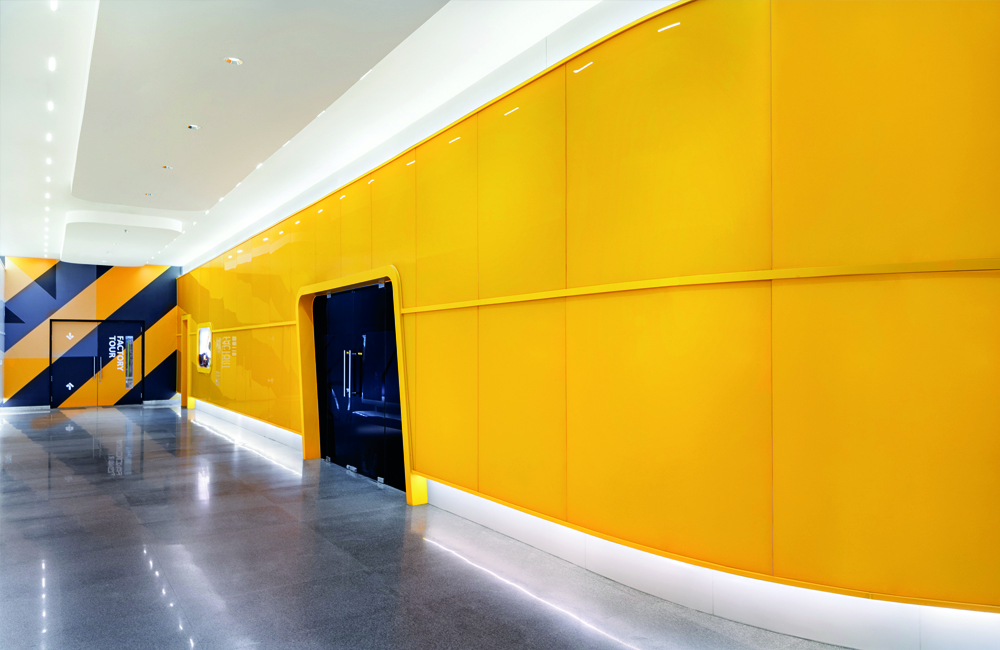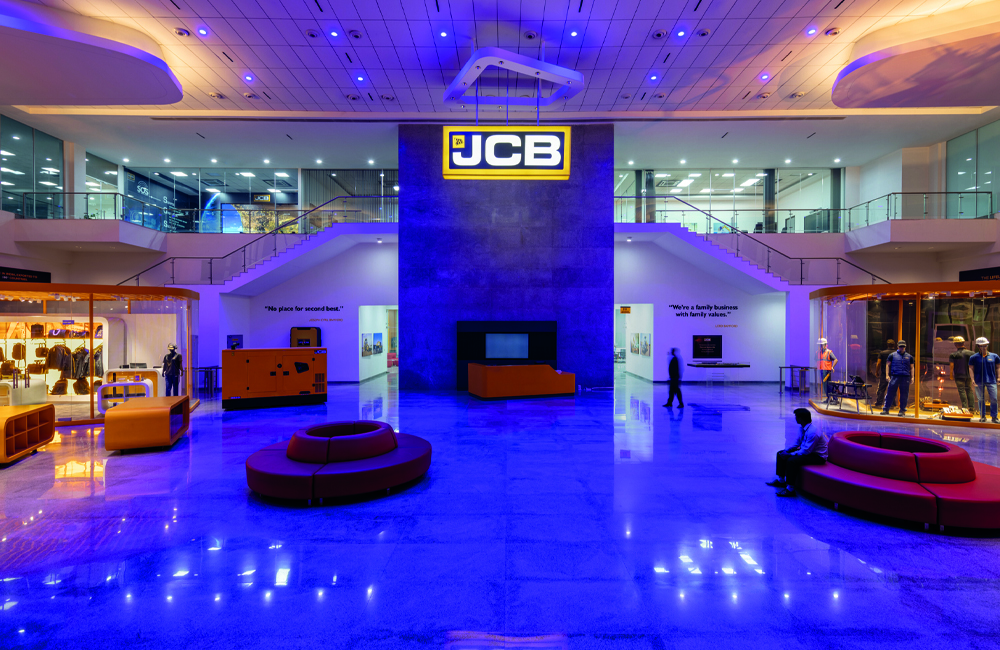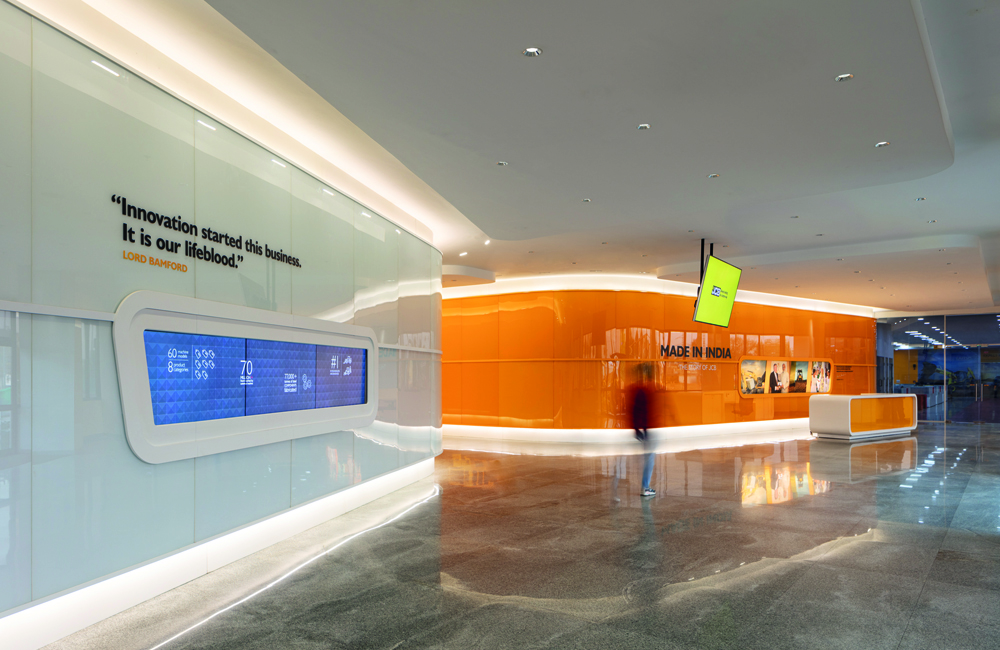 Lobby and Reception spaces