National Trust for Scotland
Robert Burns Birthplace Museum
Birthplace of a Genius
Alloway, UK
Scroll
Services:
Graphic Design and Artwork
Overview:
Permanent Exhibition
(660m2)
Completed:
January 2011
Studio MB played a vital part in the National Trust for Scotland's multi-million pound implementation of one of Scotland's most important historical and cultural destinations, The Robert Burns Birthplace Museum. The contract for this site of pilgrimage involved the graphic design, illustration, and artwork for all the interpretation and signage across seven destinations including Burns Cottage, Brig o' Doon, Burns Monument, and the new museum itself.
By working closely with the National Trust for Scotland's project team, Studio MB brought to life the compelling stories of Burns and his writings through engaging graphics, beautiful typography and emotive imagery.
The team at Studio MB were responsible for all graphic design for this project, from inception to completion, including the design of bespoke Robert Burns type face and the commissioning of over 100 illustrations.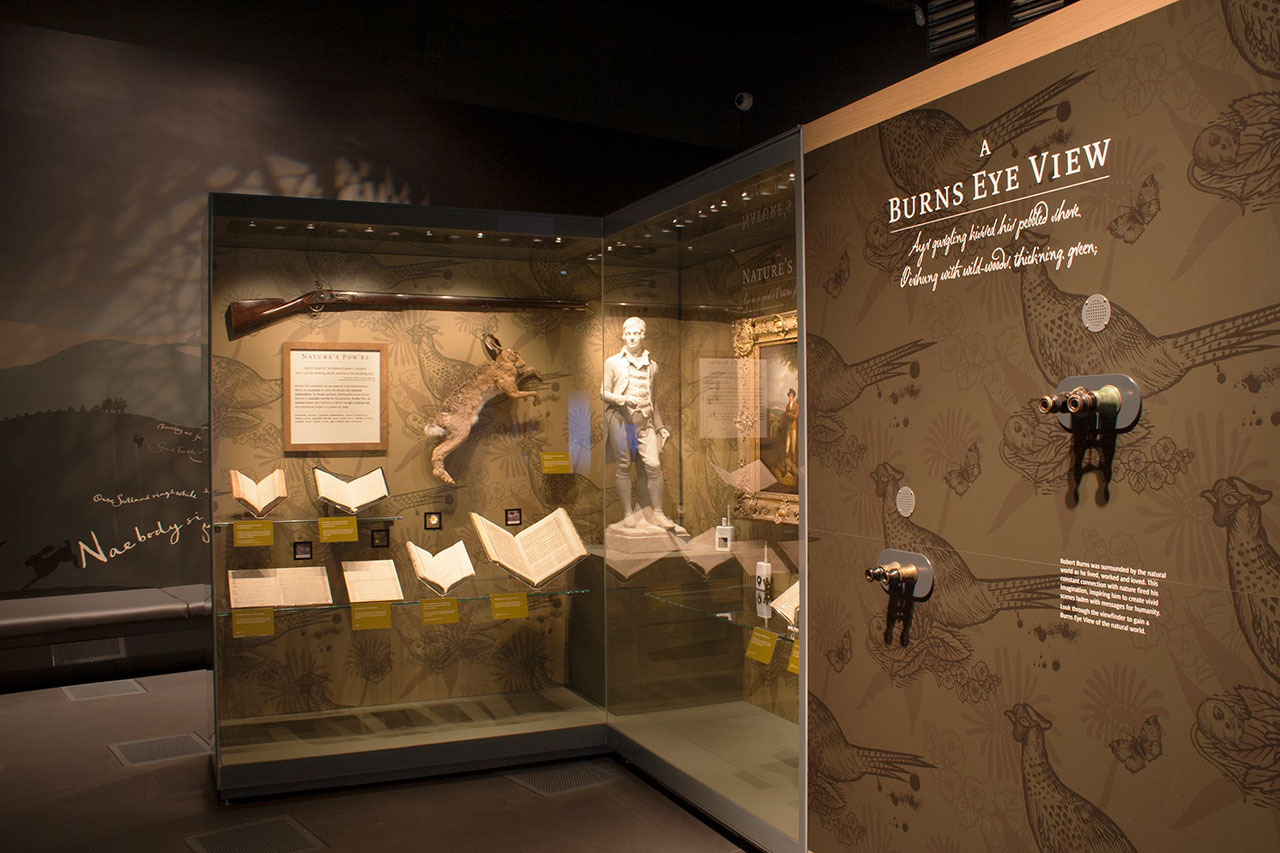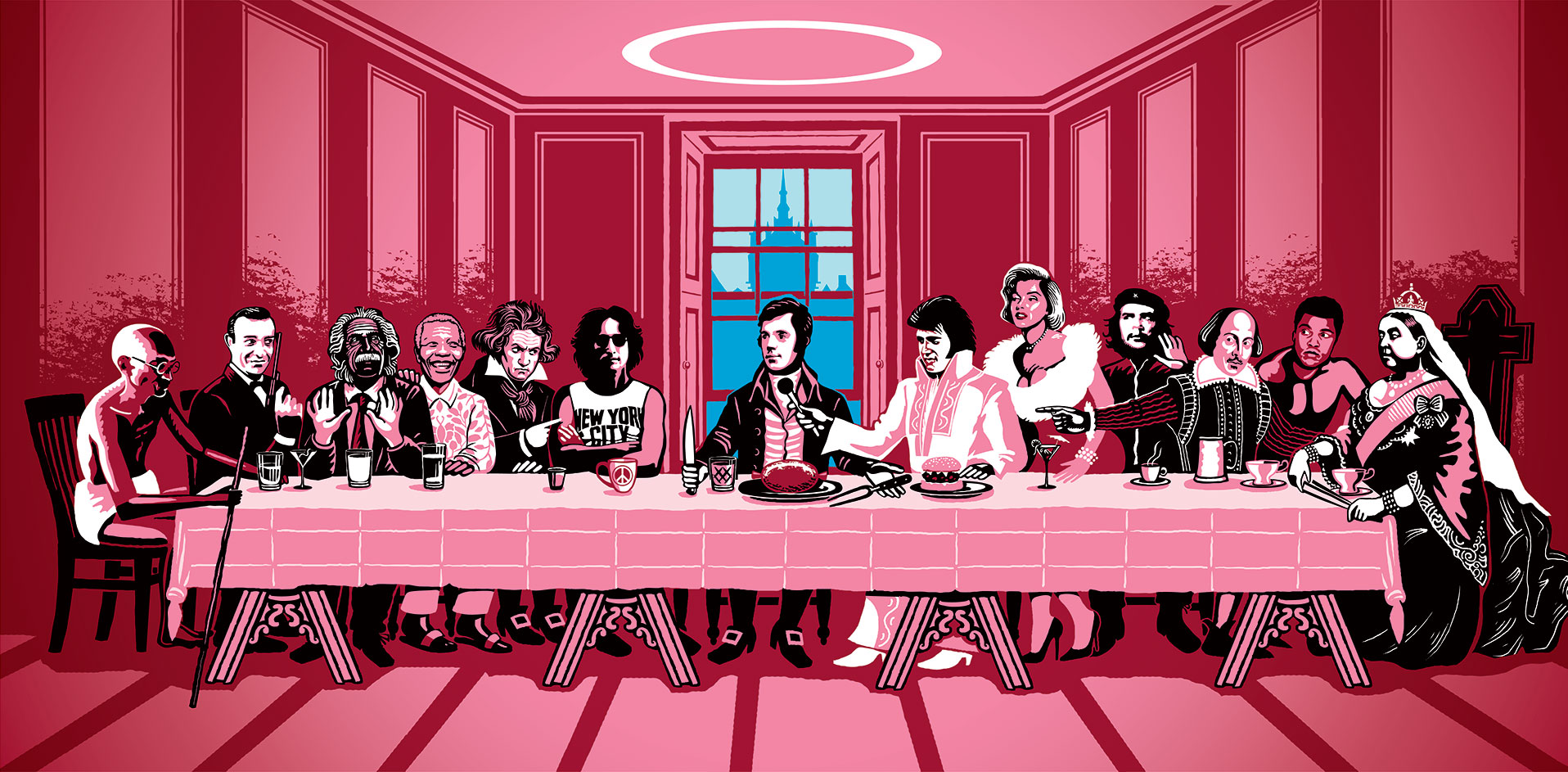 "NTS were very impressed by Studio MB's tender submission, but much more importantly, they delivered their remit to our ambitious expectations on time and on budget...The visitor comments have been extremely positive, the accolades from the industry very complimentary, and the design awards a deserved reward for the hard work put in."
Nat Edwards
Director
Robert Burns Birthplace Museum